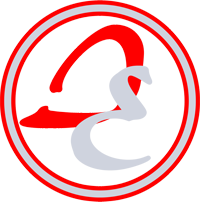 We respect our customers above all else. Infinity Excavating has the team with a wide-range of knowledge to handle both large commercial projects and small residential projects. Our customers always have complete access to the owner, and immediate answers to any questions or concerns. Infinity Excavating is a growing company that is not afraid to take on new challenges. We remain open to all types of commercial and residential grading and demolition jobs and will provide the same outstanding customer service to ensure complete customer satisfaction no matter the project size. Infinity Excavating is proud to partner regularly with over 50 builders throughout Lincoln and Omaha.
Founded in 2007, Infinity Excavating is locally owned and operated in Lincoln, Nebraska. We have over 25 years of experience on staff combined. Nate Peterson, owner/operator, has been in business for himself since 2007. He is a 'hands-on' guy with all of his company projects. Nate is a smart, frugal businessman who plans to work in the Lincoln community – his community – until all home builders utilize his services. He strives for complete customer satisfaction, nothing less.
Why should you care about your grading contractor?

Drainage issues
Placement of home on your property
Placement of wastewater system
Driveway slope
Reputation
Knowledge of city/county codes
Home placement to maximize views